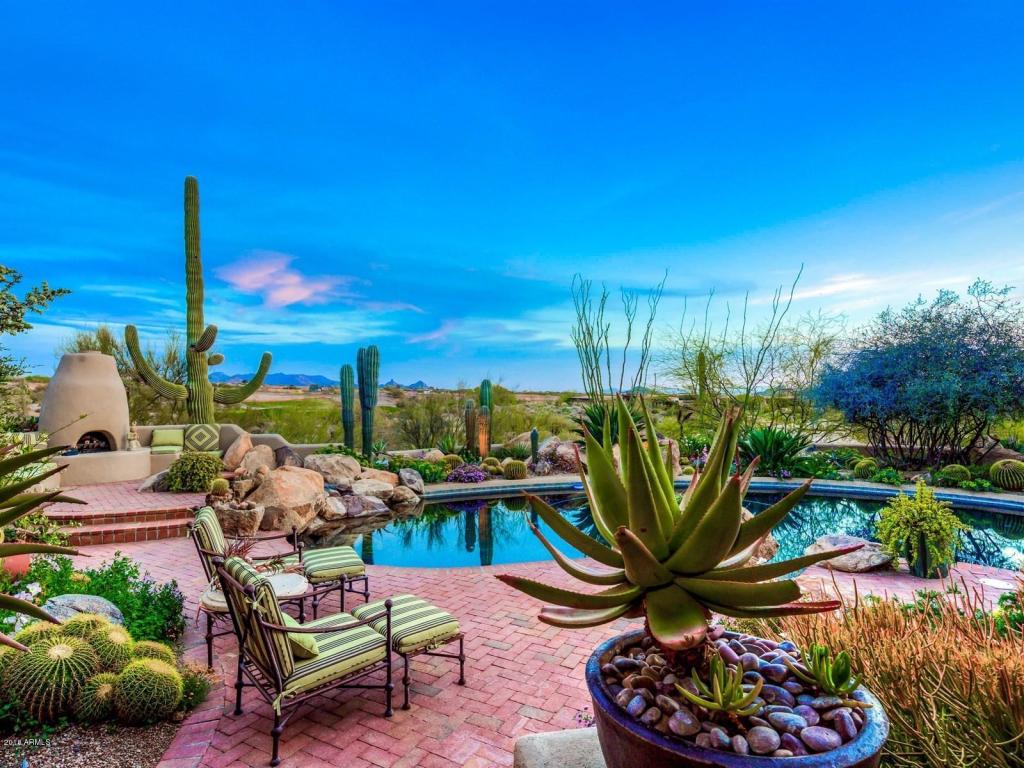 Summer is fast approaching, and Arizona residents must prepare for the heat wave that's bound to impact their properties for the next few months. Whether you're hoping to upgrade your landscaping, de-winterize your pool, or optimize your utilities for the warmer months, there are plenty of ways to prepare your home for summer.
Here, we will discuss multiple ways to keep both the interior and exterior of your home in tip-top shape this summer. Plus, we'll provide insider tips on how you can make the most of your property this winter—and maybe even save some money—by taking advantage of your outdoor pool and grill.
1. Optimize Your Air Conditioning Unit
Step one in preparing your Arizona home for summer is making sure that your air conditioning unit is functioning properly. In order to make sure that everything is prepared for summer, you'll want to do the following:
Replace any visibly dirty or old air conditioning filters

Continue to check your air conditioning filters every month

Clear the area around your air conditioning unit

Consult a professional
To ensure the ultimate optimization of your air conditioning unit, and for continued maintenance that you can rely on, you may want to consult or contract a professional HVAC service. This will help keep your air conditioning system maintained and allow for any issues to be identified before they impact your home.
Additionally, a solar powered system may be something to look into before the hot months hit Arizona. Solar panels provide an environmentally-friendly approach to keeping your home cool during this time of year.
2. Spruce Up Your Garden
Desert plants are grown to withstand the high heat of Arizona summers. However, if you're interested in updating your landscaping or garden this summer, it's important to invest in changes before the summer heat hits. Typically, plants aren't planted in Arizona's summer months because they require cool soil in order to root properly. Be sure to keep this in mind when determining whether or not you want to spruce up your garden this season.
If you have existing plants that you'd like to care for this summer, you can take extra measures to maintain a gorgeous lawn. First, you'll want to clean up your yard and landscaping. Therefore, any extra twigs, sticks, rocks, etc. should be removed from your lawn. After everything is clear, you can begin to prepare your lawn for summer. Grass should be watered, fertilized, and weeded in order to sustain proper growth.
Whether you choose to exercise your green thumb yourself or hire a gardening team, put some consideration into your yard before summer hits.
3. Check for Cracks
Air leaks will hinder the effectiveness of your cooling system. So, in order to keep cooling costs down and your system functioning properly, be sure to seal any air leaks prior to the heat of the summer months. Here are some ways to ensure an efficient home,
Caulk around doors and windows

Replace old or damaged weather sealing that surrounds exterior outlets

Check for cracks in your foundation
4. Consider Smart Home Technology
If you're hoping to maximize the efficiency of your home this summer, smart home technology may be the best bet for you. With a smart thermostat, you're able to adjust the temperature of your home, even when you're away. Plus, you can optimize temperature cycles in order to benefit your wallet and the environment.
5. Pay Attention to Your Windows
Interestingly enough, your windows are an extremely important area of your home when it comes to beating the heat this summer. To help cool your home, you might consider adding these components to your windows:
Reflective film

Sun-blocking screens

Sunscreen fabric curtains
6. Before You Jump into Your Pool…
Are you planning on spending time in your pool this summer? Before you jump in, there are a few things you should do to prep your pool for summertime. First, it's ultra-important that you have a full pool. If the water level is low, be sure to fill your pool completely prior to crossing off other items from your pool to-do list.
Next, you can begin maintenance on your pool—or you can hire a professional to take care of these items. You'll want to ensure that all chemical and pH levels are properly maintained, ensure that your filter is fresh, and clear the pool of any debris.
7. Fire Up The Grill
Now that your home and yard are up to par for summer, celebrate by firing up your grill. Here, you can cook meats, vegetables, and other creative dishes. And, be sure to keep your grill maintained too. Simply clean the grill, scrape off burners, maintain gas levels in your propane tanks, and enjoy this classic summer cooking device.
Are you ready to buy or sell a home in the Scottsdale area this summer? If so, reach out. It would be our pleasure to assist you on your home journey.