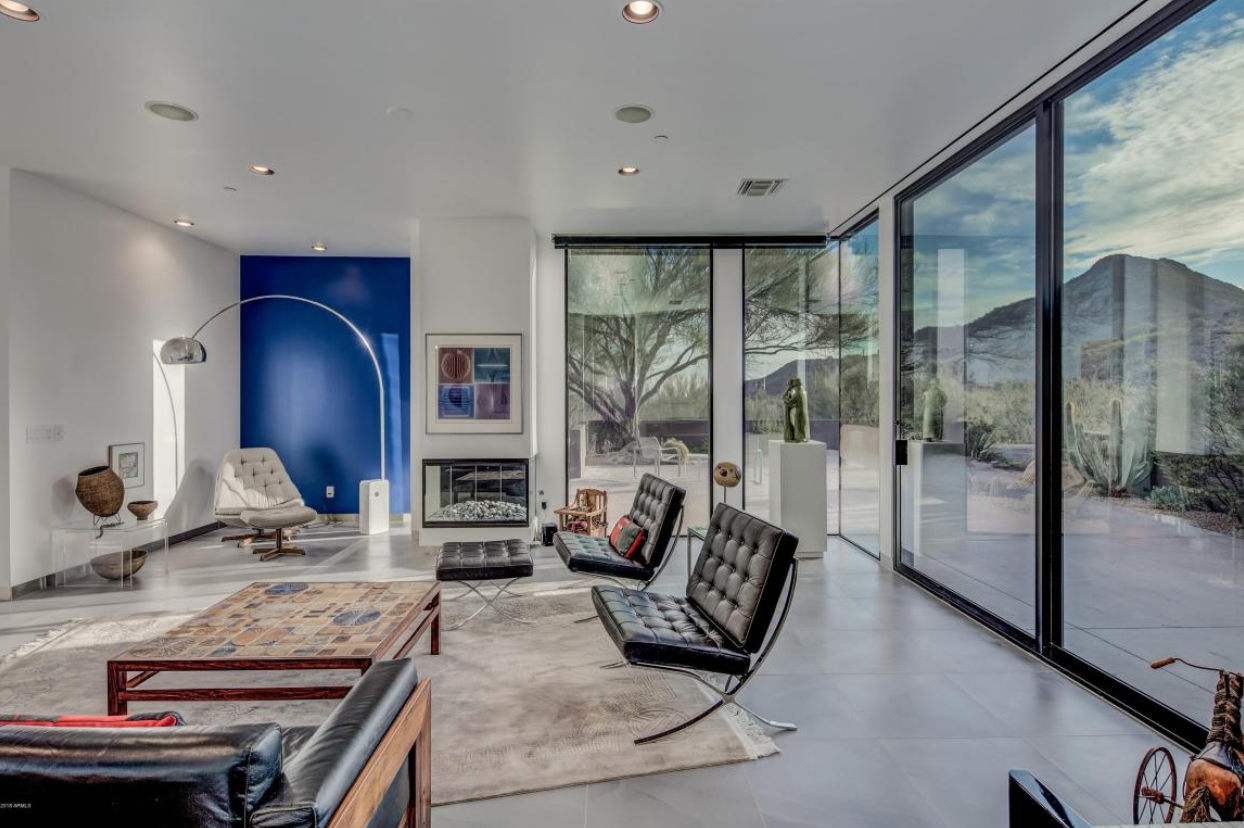 It's important to prepare in advance during any home sale. However, with luxury home sales, it's incredibly crucial to have everything in order prior to listing the property. Luxury homes should receive extra attention in order to enter the market with the most success, as they sell at higher price points.
In this article, we will discuss how you can best sell your luxury Desert Mountain home. Here, we will provide insights on what you can do prior to listing in order to set yourself up for a successful home sale that results in the best sale price and transaction benefits for you.
1. Consider Home Renovations With High ROI
Most homeowners are hoping to get top dollar for their home sale. If you'd like to impress potential buyers and increase your odds of a profitable sale, you may want to consider making some home renovations prior to listing. When doing so, you will want to invest in simple, quick changes that provide the possibility of a large impact. In other words, you want to get the most return on investment for your efforts to renovate your home.
Consider replacing your garage door, repainting your front door, replacing old siding, or upgrading your landscaping. These home alterations are likely to cost you minimal money, yet they are able to make a significant impact on the eyes and wallets of interested home buyers.
2. Stage Your Home to Sell
Many homeowners opt to stage their homes prior to selling. Staging a home refers to the process of de-personalizing and decorating the interior of your home. Through this process, a home stager may design your space with unique furniture and statement art pieces, while at the same time removing family pictures or memorabilia.
By staging your home, the goal is to create a space that potential buyers could envision themselves living in. And, if an interested buyer could imagine themselves walking through the hallways or cooking in the kitchen of your property, they will likely become more interested in making an offer of the property.
3. Get Photos or Video Footage of Your Space
Quality images can make all the difference when selling your home. Nowadays, many interested home buyers are searching online through listings. These buyers expect to see high-resolution photos that capture the ambiance of a home. In addition, they will be impressed and drawn in through virtual tours. Therefore, when you prepare to sell your Desert Mountain home, be sure that your luxury space is properly represented via high-end photos and video footage.
4. Create a Spectacular First Impression
The curb appeal of your home can greatly impact the first impression the property will have on homebuyers. When interested buyers pull up to your home for a showing, they are bound to notice the exterior of your home first. Due to this, you should make an effort to increase the curb appeal of your home through general lawn maintenance, fresh flowers in the garden, and consistent upkeep of the exterior of your home. If this first impression blows the interested buyers away, they are sure to desire more when seeing the interior of the home.
5. Set a Realistic Sale Price
When pricing your luxury home for sale, it may be tempting to slap a high price tag on the home and hope for the best. However, this strategy is counterintuitive. When sellers price their homes too high, they run the risk of fewer offers on the property and longer time the home sits on the market.
With that being said, you don't want to list your home too low either, because you deserve to get your money's worth for your luxurious estate. Therefore, you should always strive to strike a reasonable balance between what the home is worth and what you hope to earn on the sale.
6. Hire a Realtor
All in all, hiring a realtor will make your home sale process go off without a hitch. Realtors understand the ins and outs of home purchases and sales, and they're able to assist you each step of the way beginning at preparing your home for sale and ending at signing the final documents to sell your home.
Are you thinking about listing your luxury Desert Mountain home on the market? If so,
give us a ring
. With our real estate expertise and experience, we will provide you with the ultimate home sale experience that results in a sale with your best interests in mind.