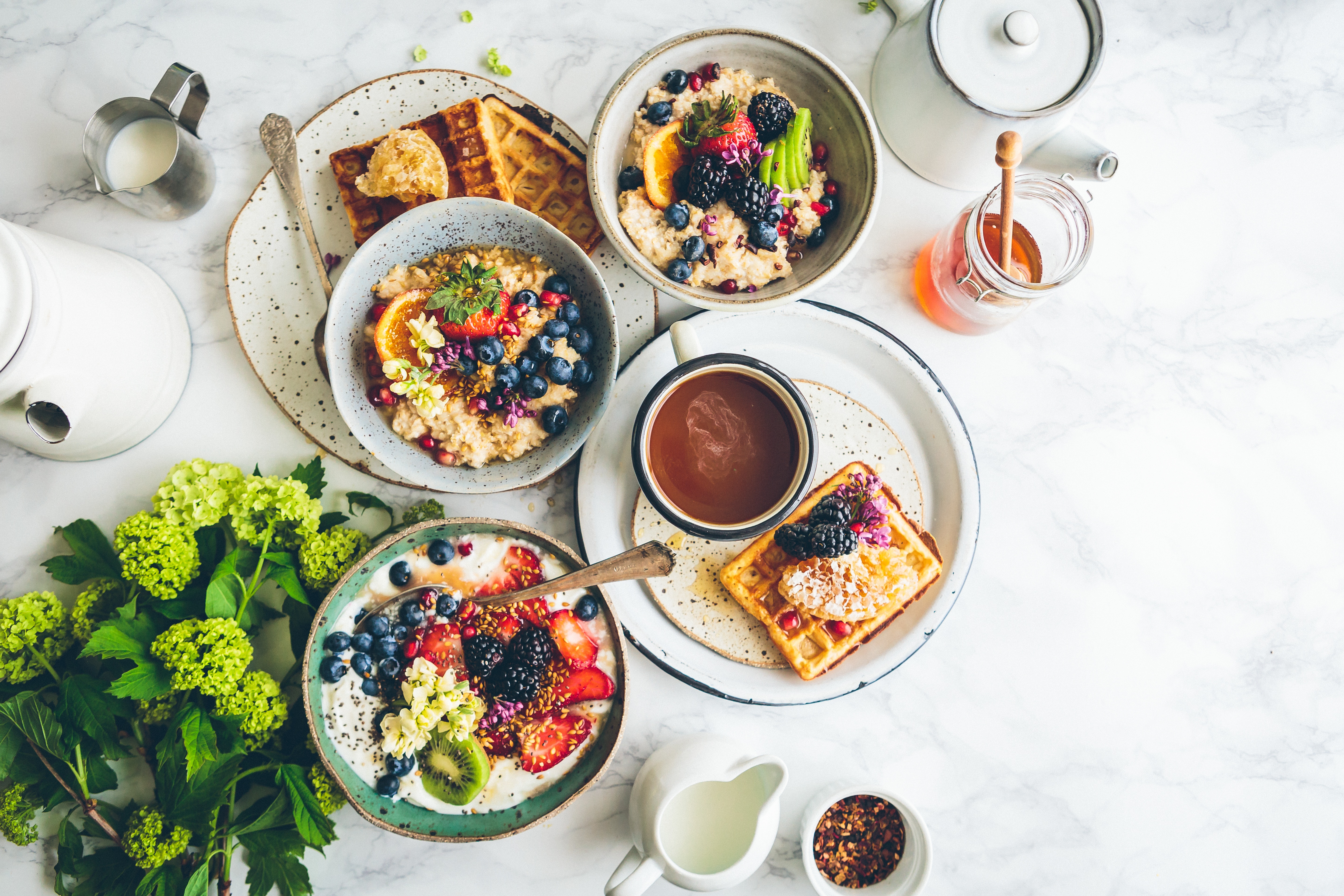 Whether you're planning a celebration for a special occasion, you're looking for a place to entertain your house guests, or you simply want to enjoy a brunch out, there are plenty of places to explore around Desert Mountain. In this blog post, we've curated a list of our favorite breakfast and brunch locations for you to enjoy.
1. Snooze
Founded by two brothers that craved an innovative and eclectic dining experience, Snooze was born. Now, this restaurant is the ultimate brunch location, providing exquisite cuisine that's paired with friendly service. The philosophy of Snooze is the following: it only takes a moment to make a difference. And, trust us, the pancakes at Snooze will make a difference for you.
While dining at Snooze, be sure to take a look at the list of decadent pancake options and the crafty list of unique benedict options. Some customer favorites include the Snooze Breakfast Burrito, Chili Verde Benedict, OMG! French Toast, and Coco-Nana Pancakes.
2. Morning Squeeze
Located in Old Town Scottsdale, Morning Squeeze offers breakfast, lunch, and coffee to its customers. Here, you're bound to be impressed by the variety of fresh ingredients that make up each plate. Morning Squeeze combines fresh, organic, and locally grown foods in order to craft the most delicious menu items.
While visiting Morning Squeeze, be sure to consider the Southwest Omelette, Power Protein Pancake, or a Build Your Own Breakfast Sandwich. Then, top off any meal with a rich cup of coffee, warm cup of tea, or a refreshing cocktail.
3. Sundial Garden Cafe
The Sundial Garden Cafe is a fun and upbeat restaurant located near the historic Sundial Landmark. Here, delicious, hand-crafted food is created daily. And, Chef Shawn Jaynes makes it his largest priority to ensure that each dish is delicious. The Sundial Garden Cafe serves brunch every day of the week, along with dinner on Thursdays, Fridays, and Saturdays.
While at the Sundial Garden Cafe, you must get a taste of this fresh and masterpiece-worthy food.
4. Breakfast Club
The Breakfast Club is known for its signature plates that come in large portions and with a big wow-factor. Here, every meal is bound to impress thanks to the fresh ingredients and thoughtful recipes of each dish.
Plus, you're able to build your own plate with your favorite ingredients off of the Breakfast Club's market board. Simply choose the foods that you most enjoy, then create your own omelet, pancake, salad, or sandwich.
5. Raven's View
Situated in Cave Creek, Raven's View is a delicious destination. The restaurant serves gorgeous mountain views, impeccable golf course scenery, cooler high desert temperatures, and scrumptious eats.
The brunch menu at Raven's View is impressive. Here, you can enjoy a Breakfast Panini with fresh eggs, bacon, provolone, and aioli, or savor a Belgian Waffle topped with whipped cream and fresh berries. Another customer favorite is the Build-Your-Own Avocado toast, with nearly ten options for toppings. Be sure to book a reservation at Raven's View when you're in Arizona.
Are you ready to check out more of what Desert Mountain and the surrounding community has to offer? Be sure to check out our
blog
. Here, we discuss everything you need to know from homeownership in the Desert Mountain community to local events, activities, and dining experiences. And, don't hesitate to
reach out
. It's always our pleasure to support you and members of the neighborhood.