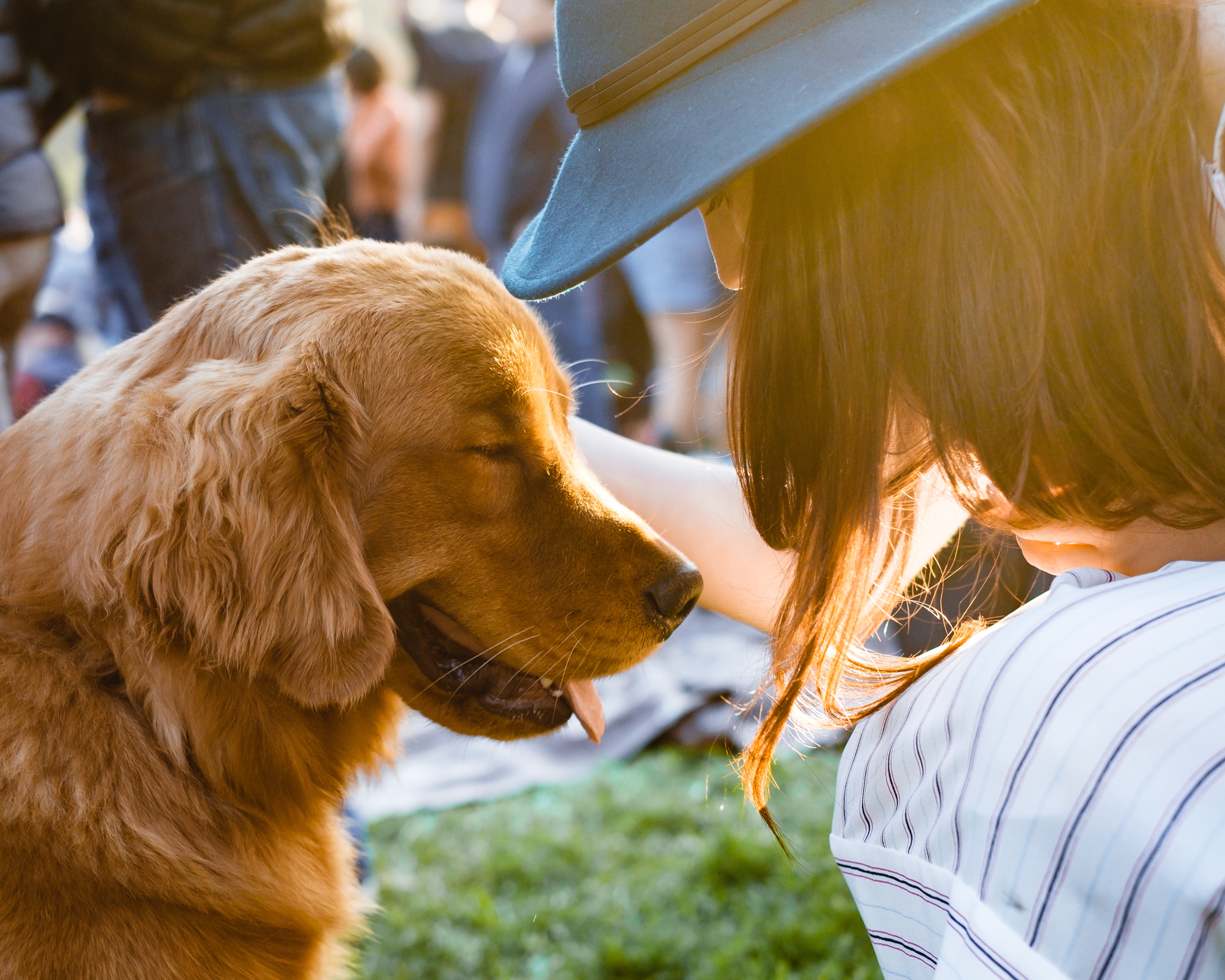 Everyone knows that dogs are a man's best friend. So, when you're all set to go on a shopping, hiking, or dining adventure, you want to bring your pooch along with you. However, not everywhere is dog-friendly and leaving Fido in the car in Arizona heat is absolutely not an option.
So, we've gathered a list of some places that are guaranteed to let you bring your furry friend along with you. Now, grab your pooch and plan a day around all your favorite dog-friendly activities.
1. Kierland Commons
Kierland Commons is an outdoor shopping center filled with over 70 shops, designer stores, high-end eateries, and upscale bars. Although this is an outdoor mall, there are plenty of spaces for you, and your pooch, to cool off. Relax under an awning or tree for a shady cup of coffee, or order a patio meal to enjoy alongside water misters.
If you have shopping to do or simply want to peruse the grounds of Kierland Commons, be sure to bring Fido along. When bringing your dog to Kierland Commons, they must be leashed at all times. And, make sure to ask individual restaurants and shops about their dog policies, although the entire outdoor space of Kierland Commons is pet-friendly.
2. Vista del Camino Dog Park
The Vista del Camino Dog Park is the perfect place to bring your furry friend. Whether you want to go for a walk, meet other dog friends, play fetch, or relax in the grass, Vista del Camino Dog Park is the place to be.
Here, dogs are allowed to be on- or off-leash while they romp around the half-acre plot of land that makes up the Vista del Camino Dog Park. While enjoying the dog park, be sure to take advantage of the water stations, benches, and trees that provide shade to escape the Arizona heat.
3. The Arizona Canal Trail
The Arizona Canal Trail is the perfect location to stroll, run, bike, or walk your furry friend. This trail spans nearly 70 miles, so there's plenty of space for you and your dog to explore and enjoy the scenery of Arizona and the canal. The walking path alongside the canal is made from a mixture of asphalt, crushed stone, and concrete.
It's important to make sure that your pet is on-leash at all times throughout the trail. And, if you get hungry or want to stop in a shop throughout your walk, simply ask store owners about their pet policy, as each establishment along the trail has different guidelines.
4. Sundial Garden Cafe
The historic Sundial Landmark sets the stage for the Sundial Garden Cafe. This restaurant is fun, upbeat, and fresh. You can always expect delicious, hand-crafted food that impresses any set of taste buds. And, Chef Shawn Jaynes personally ensures that each dish is delicious.
Be sure to stop by the Sundial Garden Cafe for brunch every day of the week, or for dinner on Thursdays, Fridays, and Saturdays. And, while dining in, be sure to bring your furry-friend. Dogs are allowed on the Sundial Garden Cafe's sunny patio, so you and your pet can enjoy a meal out together.
5. Raven's View
Located near Desert Mountain Cave Creek, Raven's View is a delicious destination for any meal between brunch and late-night bites. The restaurant serves gorgeous mountain views, impeccable golf course scenery, and cooler high desert temperatures—along with a delicious dining experience.
Additionally, Raven's View has an expansive patio that is dog-friendly. So, you can bring your pooch along to the restaurant as you enjoy appetizers with a glass of wine.
6. O.H.S.O. Brewery and Distillery
O.H.S.O. is known as a nano-brewery, distillery, and dog-friendly hot spot. In fact, they have been named a preferred dog-friendly brewery by Trips With Pets, a service that provides information on pet-friendly restaurants, hotels, and more.
Whether you plan to stop in for a quick beer and appetizer or you'd like to reserve a table for a large event, there's always room for you and your dog at O.H.S.O. While you're here, be sure to sample the wide range of beers on tap. And, order a few items off the tasty menu, which includes gluten-free and vegan options as well.
Are you hoping to continue exploring Scottsdale and the surrounding community? If so, be sure to check out our
blog
. Here, we feature the top things to do, attractions to see, foods to eat—and so much more—around Arizona's high desert. And, if you fall in love with the area, take a peek at our Desert Mountain home listings—they're bound to impress.