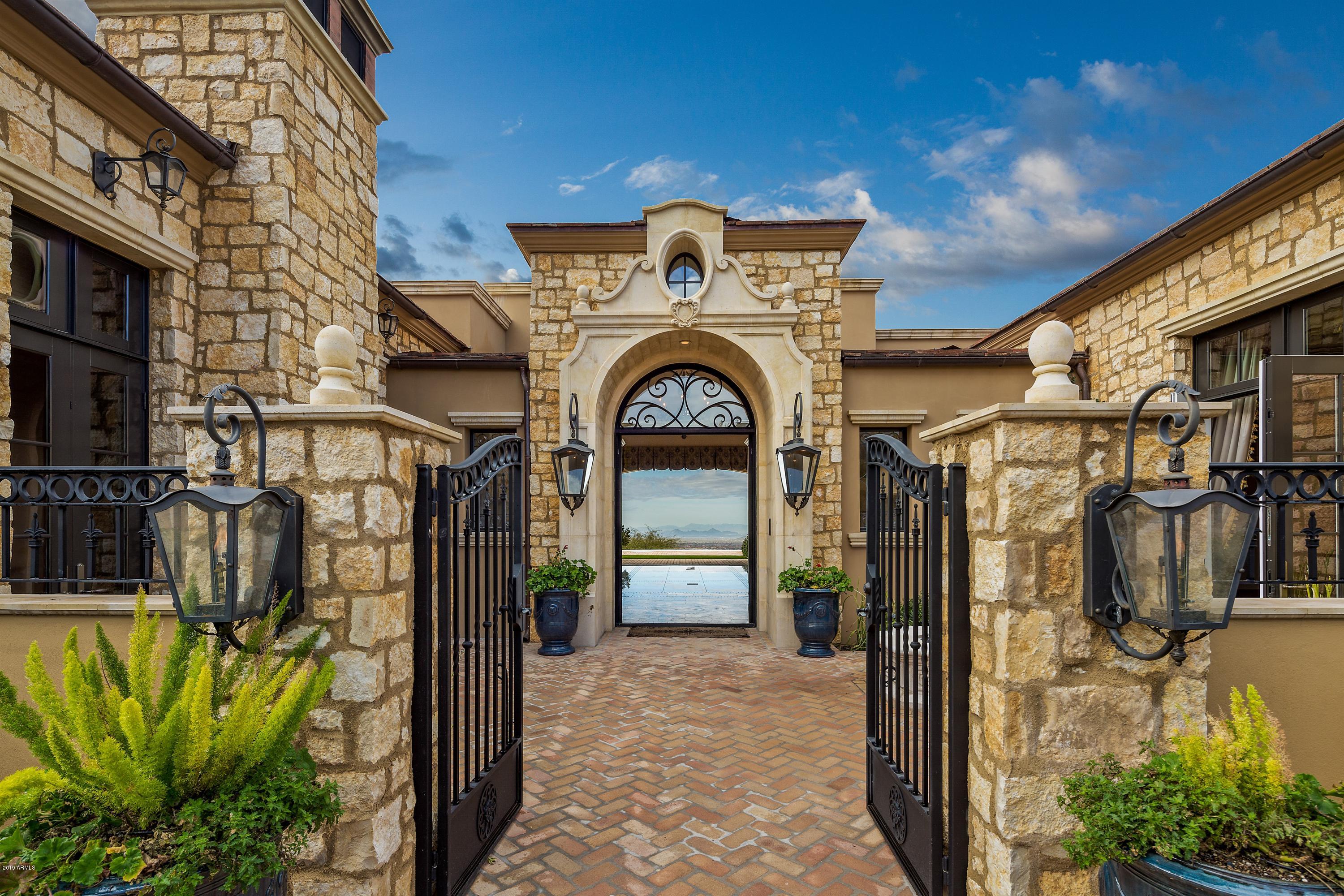 Whether you're already a resident of Desert Mountain or you're considering moving into one of the gated neighborhoods within this luxurious community, these common HOA questions are important for you to consider.
In this blog post, we will dive into 6 of the top HOA questions so you can better understand the guidelines of your community, and you'll know what to expect when becoming a resident of Desert Mountain. Let's get into it…
1. Which can is for trash and which can is for recycling?
At Desert Mountain, the black can is used for trash. Trash is picked up weekly on Tuesdays. Alternatively, the pink can is used for recycling. Recycling is picked up weekly on Thursdays. To ensure that your trash and recycling is properly disposed of, be sure to set your cans out either the evening prior to pickup or very early the morning of pickup.
Cans should be removed from the street by the end of the evening on pickup days. Then trash and recycling cans must be stowed in the garage or behind a trash enclosure gate, making sure that the cans are not visible from the street or neighboring homes.
2. What about bulk trash?
The City of Scottsdale offers bulk trash pick-up on a monthly basis. Homeowners can visit the City of Scottsdale website to learn more about bulk trash pick up rules and guidelines. If you need to use bulk trash services, fill out the City of Scottsdale pickup form here to select your date and time of pickup.
3. I want to change the exterior color of my home. What should I do?
As a Desert Mountain resident, all changes and modifications to the exterior of your home — including exterior home color — must be submitted to Design Review at the HOA office. An approved list of colors for your neighborhood is available here: Village Exterior Colors. Colors are also available for viewing at the Dunn Edwards Website.
After you have decided on a home color, get in touch with Dana Hardin with outstanding questions or to receive an application (480-635-5605).
4. I have guests coming. How do I update my guest list?
To update your guest list, kindly call the main gate and notify them of your guests (480-635-5630). Or, you can enroll in GateAccess by emailing Donna Hardin (dhardin@desertmthoa.com). She is able to register you so that you can have full control of your guest list at all times. With GateAccess, you can conveniently manage your guest list online or via smartphone.
5. And, where can my guests park?
Overnight parking is not permitted on any street within the Desert Mountain Community. It is suggested that your guests park in your own driveway. If you need extra assistance, please contact Desert Mountain Security (480-635-5630).
Keep in mind, if you are hosting a party, all vehicles must be parked on one side of the street in accordance with the direction of traffic. Please refrain from parking on the street of a cul-de-sac, as it poses safety risks. Additionally, parking in a cul-de-sac with a center island is not allowed per the City of Scottsdale, such cul-de-sacs are clearly marked in Desert Mountain.
6. What is the temperature of the Desert Mountain pools?
The Haciendas pool is heated in the winter months to an approximate temperature of 86 degrees Fahrenheit. Only one of the Apache Cottages pools is heated in the winter. It is also heated to approximately 86 degrees Fahrenheit.
We hope this helps answer your most frequently asked Desert Mountain HOA questions. If you still have questions about your property or community,
give us a ring
. We are happy to assist you as we navigate the guidelines of Desert Mountain together. Thinking about buying a home in Desert Mountain?
Let us know
. We're able to help you find your dream home in Desert Mountain as well.