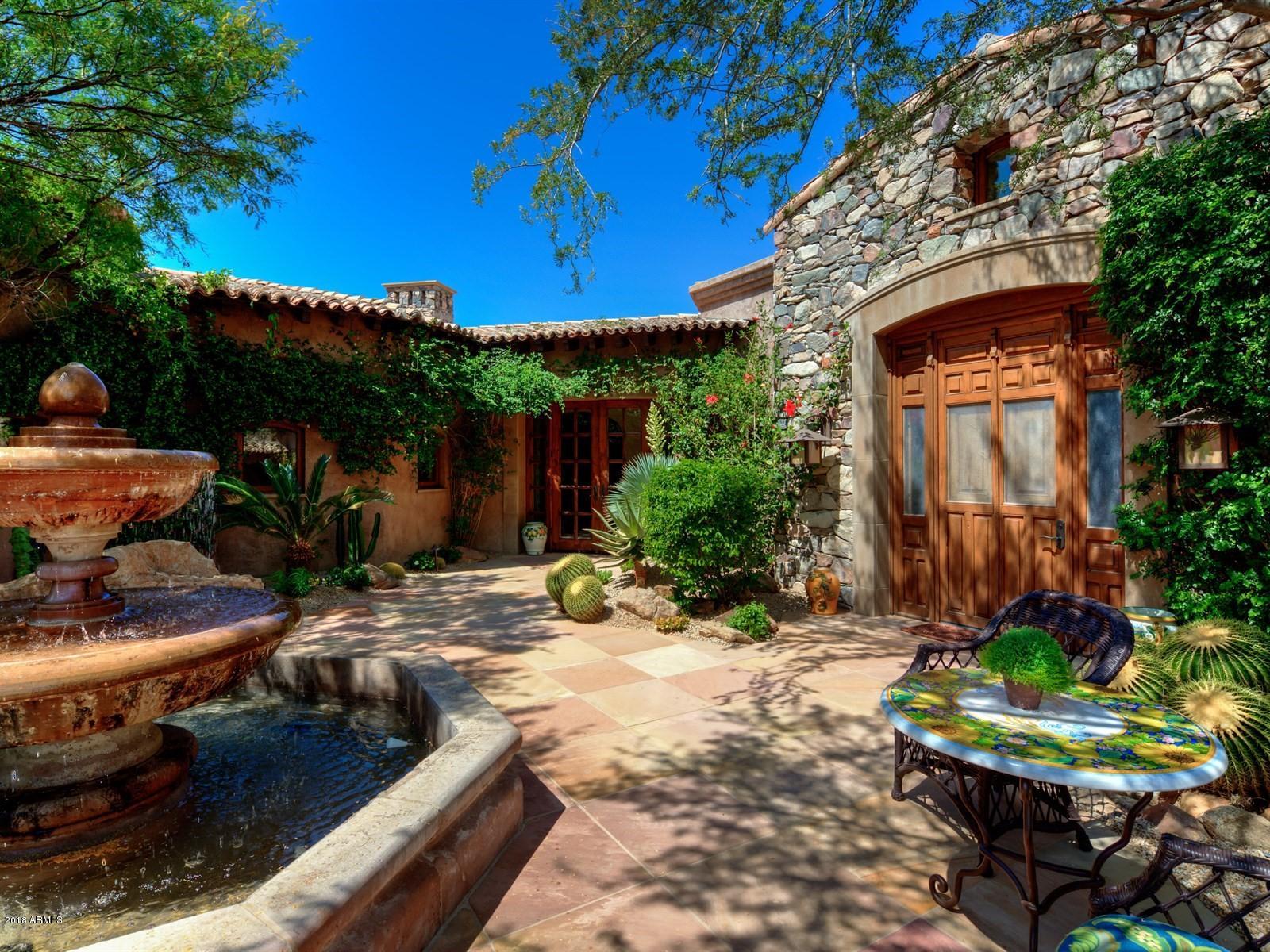 Desert Mountain is a luxury community of homeowners. Therefore, there are a variety of guidelines set in place to ensure that properties are well kept and groomed. This allows for a cohesive community feel, while still allowing individual homeowners the ability to customize their lawns as they wish.
In this blog post, we will discuss Desert Mountain landscaping rules and regulations, so that you understand how to best arrange and maintain your yard. Plus, we'll let you in on our top landscaping tips — created with Arizona homeowners in mind.
Approved Desert Mountain Plants
Indigenous Plants
At Desert Mountain, a variety of indigenous plants have been found to be compatible with the existing desert landscape. Therefore, these plants are allowed to grow on Desert Mountain properties — and their usage is even encouraged.
In natural areas and transitional areas outside of site walls, indigenous plants are the only plants allowed. These must be in the approximate density and mix of what is typically found in nature within this area.
For a list of approved indigenous plants, please click here. This list includes trees, shrubs, flowers, grasses, cacti, and more.
Non-indigenous Plants
In addition to plants that are indigenous to Desert Mountain and the surrounding area, there are a variety of non-indigenous plants that are allowed to be planted within the property. These plants are for use within private areas only, or inside site walls. Additionally, non-indigenous plants that normally reach a mature height greater than 25 feet may not be planted within the Desert Mountain community.
For a list of approved non-indigenous plants, please click here. This list includes trees, shrubs, flowers, grasses, cacti, and more.
Prohibited Desert Mountain Plants
Any species of plant not included in the approved list is assumed to be prohibited within Desert Mountain. These plants may be banned due to aesthetic, allergy, size, or other reasons as seen fit by the Committee. However, you may be able to plant or install such landscaping features if given written approval from the Desert Mountain Committee.
For a complete list of prohibited Desert Mountain plants, please click here.
Our Favorite Landscaping Tips
Landscaping and gardening trends come and go, but we've researched the top ways to increase your curb appeal and have a timeless yard. Here are some of our favorite ways to spruce up the yard of your Desert Mountain home:
Include native Arizona plants

Build a plant wall

Incorporate organic materials in your garden

Create a cozy outdoor space

Dabble in edible landscaping, think herbs and vegetables

Install a zero-edge pool
For more information on these landscaping trends (that are here to stay!) check out our blog post that details the topic.
Ready to purchase a Desert Mountain home that you can customize with your favorite plants and landscaping?
Give us a ring
! It would be our pleasure to help you find the home of your dreams in this gated North Scottsdale community. Plus, we'll discuss all the neighborhood guidelines with you upfront.