You may have heard Desert Mountain members or your neighbors discussing "The Ranch" — but what exactly is it?
In this blog post, we'll be giving you all the details on The Ranch, one of the most exciting amenities offered at Desert Mountain.
Once you become acquainted with the ins and outs of The Ranch, you'll be determined to visit it yourself — or even better, you'll desire a home in one of Desert Mountain's villages so you have continuous access to this impressive amenity. Let's get into it…
1. The Epitome of a Luxury Camping Experience
The Ranch is located on a 33-acre site within Desert Mountain. This scenic plot of land is situated at the very back of the property (approximately a 20-minute drive from Cave Creek Road) that borders the Tonto National Forest.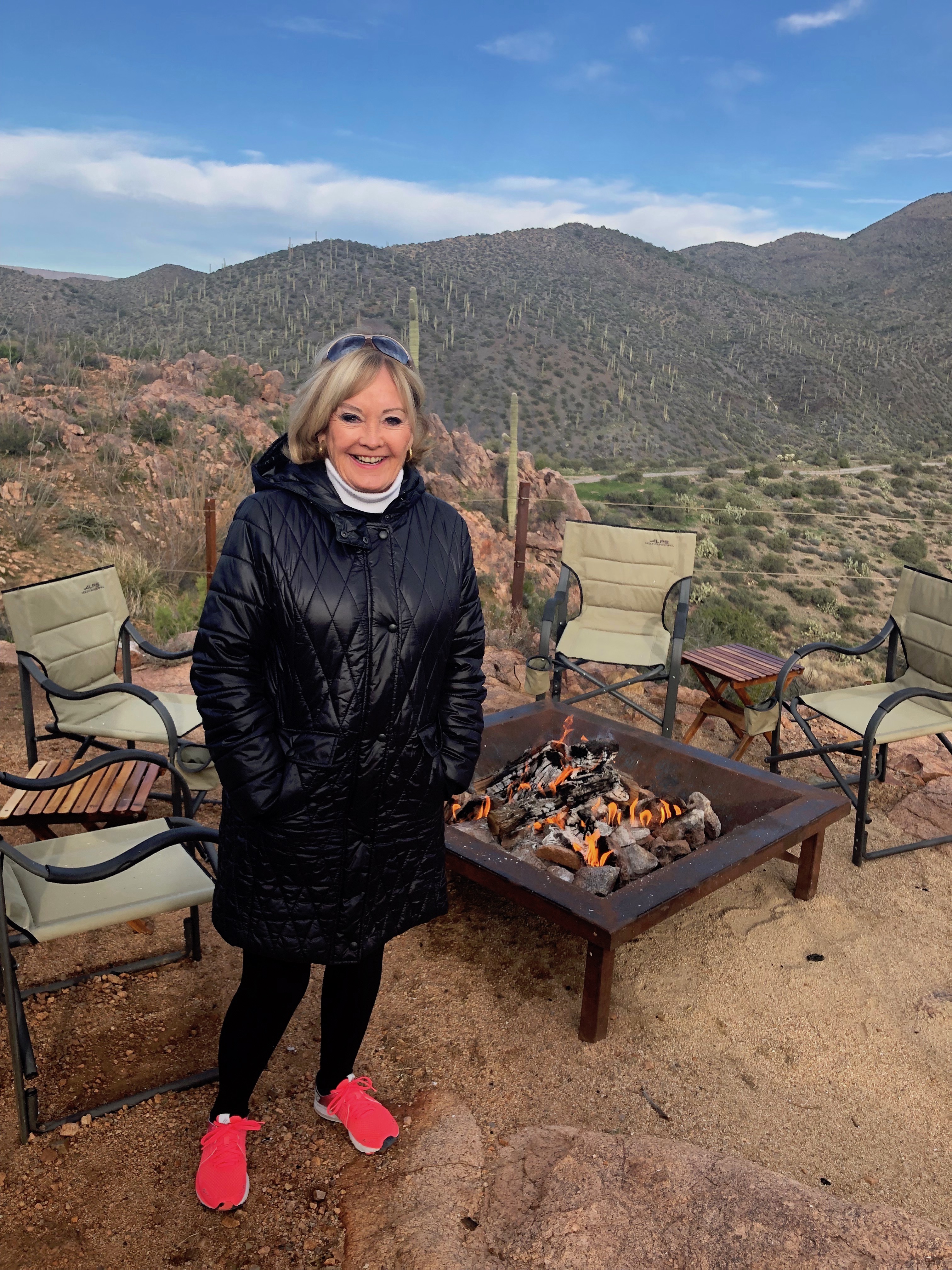 While here, members enjoy a luxurious camping experience, allowing them to conveniently travel "off-grid" while still feeling pampered. This upgraded camping adventure is complete with the following:
Permanent canvas tents

Redwood floors

Chef-prepared meals

Hot showers

Cold running water and dispensers

Plush towels
2. Hiking Trails for Miles
While glamping at The Ranch, you'll have the opportunity to explore Desert Mountain's trail system. Here, over 15 miles of trails are accessible to you and they combine to create 31 unique trail routes.
Whether you enjoy hiking, biking, walking, bird watching, photography, or other outdoor hobbies, there's plenty to do on this extensive trail system. These trails are even more enjoyable as they are located near the base of the Continental Mountains, which border Desert Mountain.
If you enjoy the Desert Mountain trail system, you'll also love the horse stables. Recently, a 12-stall horse stable was designed and added to The Ranch. Here, horse riding lessons and guided or private horseback rides are offered. So, everyone from the most experienced riders to beginners can enjoy a horseback ride.
3. Horse Stables and Corrals
If you're interested in riding horses at The Ranch, keep in mind that members are able to schedule 60 or 90-minute rides in the club's private facility. To top it off, two corrals are available to turn out horses and to teach beginner horsemanship.
4. Picnics and Outdoor Entertainment
If you'd like to sit back and relax during your stay at The Ranch, be sure to stop by the outdoor ramada and seating area used for picnics, performances, cowboy music, and parties. This open-air structure is ideal for outside entertainment. However, there are air-conditioned restrooms and cold water available for your comfort and refreshment.
Glamping in Your Backyard
Visitors of The Ranch are able to enjoy this vast area of cowboy-chic amenities for the ultimate overnight glamping experience.
If you'd like to have access to The Ranch — and other Desert Mountain amenities — consider applying for a membership or purchasing real estate in the villages! As a community member, you can enjoy everything Desert Mountain has to offer all year long.
For more information on Desert Mountain or to start your home search,
give us a ring
. We're happy to help as you explore Desert Mountain properties and amenities.