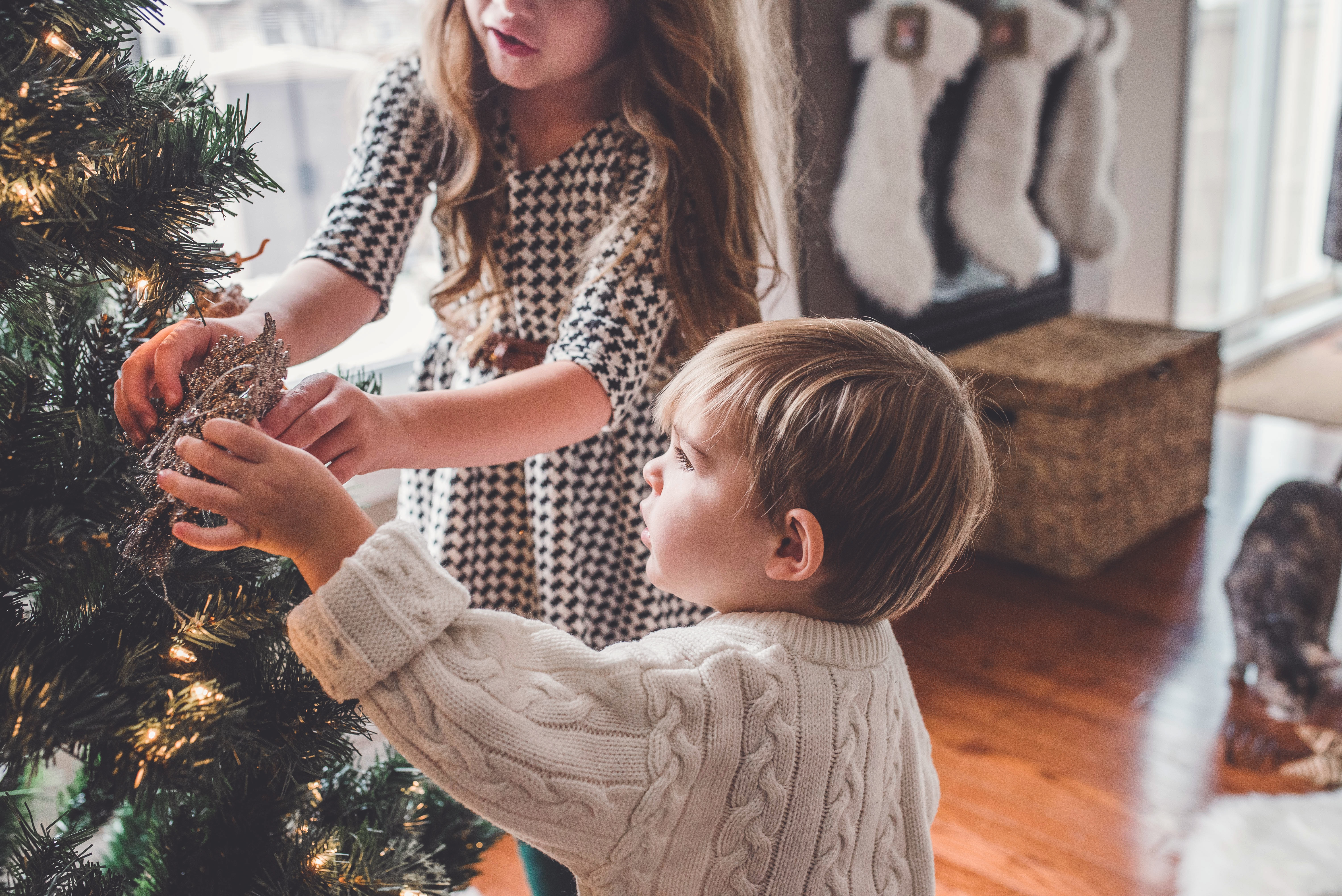 Are you hosting family or friends over the most wonderful time of the year? Although this can be a great time to come together and enjoy quality time, you may want to schedule some plans outside of your Desert Mountain house.
Whether you accompany your holiday guests to events around Scottsdale or you send them off on their own day excursion, here's a list of 6 fun holiday events in Scottsdale and the surrounding area.
1. CitySkate Holiday Ice Rink
CitySkate Holiday Ice Rink has been a favorite winter event of those who live in and visit Phoenix for the past decade! This sheet of ice creates the area's largest and most-visited holiday ice skating rink.
Plus, CitySkate isn't your average skating rink. Your guests will be intrigued by the many things to do and see, in addition to skating around. A holiday tree is placed in the center of the rink, the area is lined with glistening lights, and Santa visits the rink from 2-6 p.m. every Saturday and Sunday. For more details on the event, click here.
2. Zoolights
Welcome to Zoolights, the Valley's very own dazzling light display is at the Phoenix Zoo this winter. Here, visitors will be impressed by millions of sparkling lights, live reindeer, a polar slide, festive foods and drinks, and so much more!
If you have guests of various ages, this event is perfect! Everyone from your youngest nephew to your favorite grandma will find something they enjoy at Zoolights. For dates and times, click here.
3. Hillside Holiday Saturdays
If you're hoping to take your guests somewhere outside of Scottsdale, consider visiting Hillside Holiday Saturdays. This Sedona-based event takes place every Saturday. While here, you can enjoy winter treats while shopping around for artisanal creations and holiday gifts. Not to mention, you just might see snow! For event details, click here.
4. A Christmas Story – The Play
Everyone enjoys a well-done play, especially during the holiday season. For an evening of entertainment, purchase tickets for you and your house guests to view A Christmas Story – The Play.
Desert Stages Theaters is putting on their rendition of A Christmas Story. This festive play is sure to get everyone in the holiday spirit. For an extra fun day, consider baking holiday cookies or building a gingerbread house with your guests after the showing. For more details on showtimes and tickets, click here.
5. Lights of the World
Located at the Arizona State Fairgrounds is Lights of the World. This Light show has been voted in the top 5 light displays across the United States and features over 10 million lights and lanterns (making it the largest holiday light show in North America).
While you bring your guests here, enjoy authentic foods, crafts, rides, and more! For more details on this one-of-a-kind light display, click here.
6. Festive Brunch with Santa
After you've cooked for your house guests, treat them (and yourself!) to a Festive Brunch with Santa at the Four Seasons Resort. Here, you'll enjoy food and fun — the best way to create lasting holiday memories.
The buffet offers family-friendly food, along with bottomless hot cocoa. Plus, you'll get to see Santa Claus himself! For more information on making reservations and attending the brunch, click here.
Happy Holidays!
Whether you're hoping to sell your home after your holiday guests leave or you'd like to search for a new property to host your family and friends next season, give us a ring. It would be our pleasure to assist you with your home transaction.