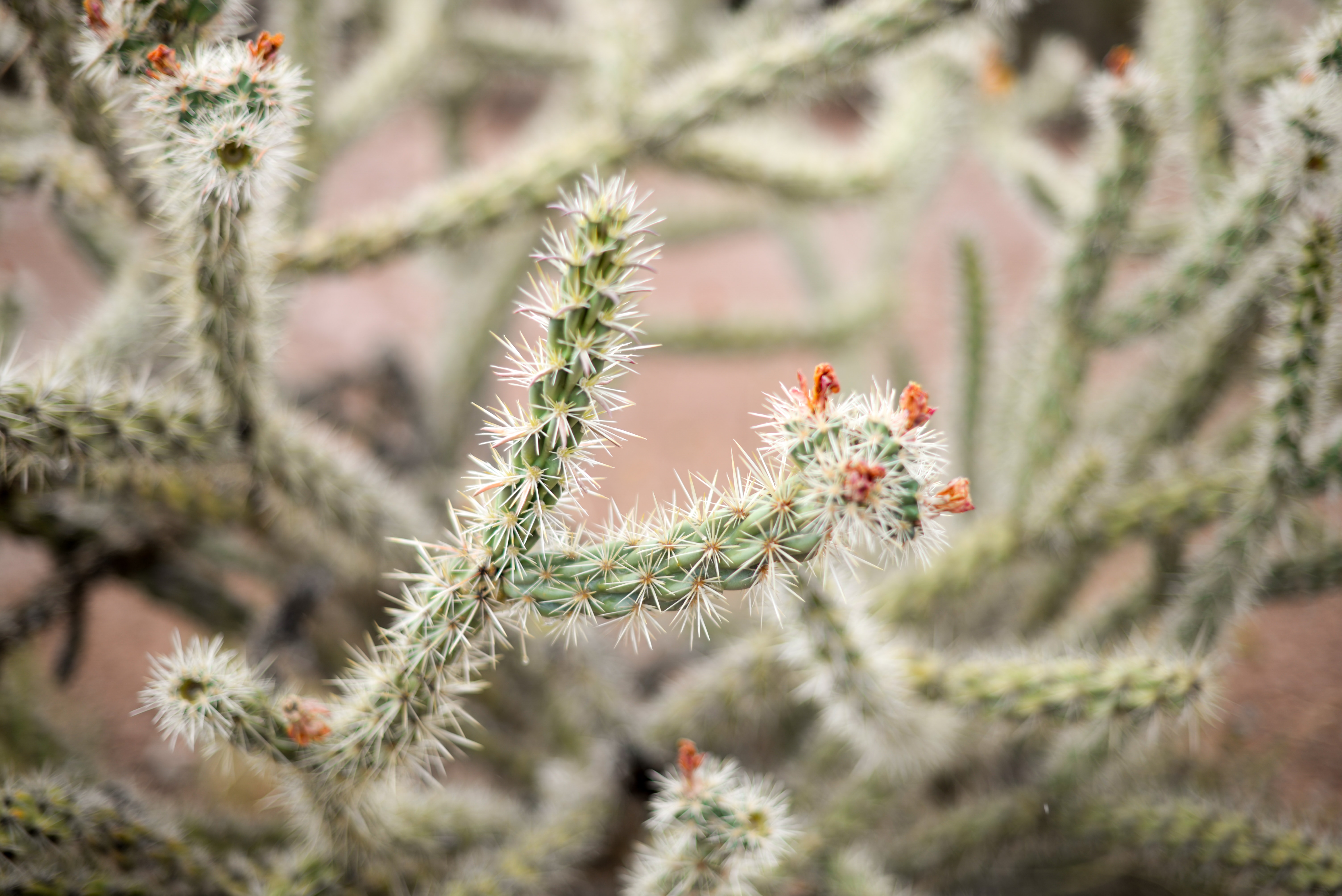 After you've invested in your Desert Mountain landscaping, you'll want to make sure that your outdoor plants and cactus survive the winter. Even though Arizona's winter is mild compared to other places in the United States, it's still important to pay special attention to your garden during this colder season.

In this article, we are sharing our top 5 tips for caring for your cactus during the winter. By implementing these simple actions in your landscaping care, you'll be well on your way to a flourishing garden that survives the season.
1. Decrease how often you water your plants
During the winter, mornings and evenings can get chilly and there is typically less sunlight. Because your cactus aren't baking in the sun all day, you don't have to worry about watering them as often.
In fact, during the winter months, it's advised to only water your cactus once a month (or less). Frequent watering may even damage your cactus, so be sure to keep water to a minimum.
However, if you notice that your cactus are wilting, this could be a sign of water loss. Try watering your plants more often if you're concerned that they may be dehydrated.
2. Consider frost cloth
As temperatures dip in the winter, frost can occur. To prevent cold, harsh air from hitting your plants and to keep your cactus safe from frost, you may want to invest in a frost cloth.
A frost cloth is a non-woven, paper-like product that traps heat at night. It also works to transmit light during the day. These devices protect your cactus from excess moisture and frost while also encouraging a more consistent temperature.
Using a canvas overlay can also act as a means to protect your cactus from the brisk winter air and frost.
3. Pay attention to your fertilizer
Typically, cactus don't require much fertilizer. However, if you choose to fertilize your plants, be sure to purchase a fertilizer with a low Nitrogen component. During the wintertime, your cactus may become more susceptible to damage. While Nitrogen encourages growth, a sensitive winter plant may be overwhelmed by too much Nitrogen, giving the opposite effect.
4. Find the sun
If possible, plant your cactus near the side of your home that faces the sun the longest. During the wintertime, your cactus will be especially appreciative to get the most contact possible with direct sunlight. Facing the sun encourages healthy cactus growth and strong plant features.
5. Check for bugs and pests
As always, check your cactus for bugs and other pests throughout the winter. Aphids, beetles, and other bugs can infest a plant causing it to die. Cactus are especially fragile during the winter, so doing your due diligence to find and remove any invasive insects is imperative.
Happy planting!
Are you searching for the perfect cactus to add to your Desert Mountain home? Check out these 5 flowering cactus we love! And, if you're searching for a new property in Desert Mountain, contact us. It would be our pleasure to help you find a property — with the perfect cactus landscaping — that you love.