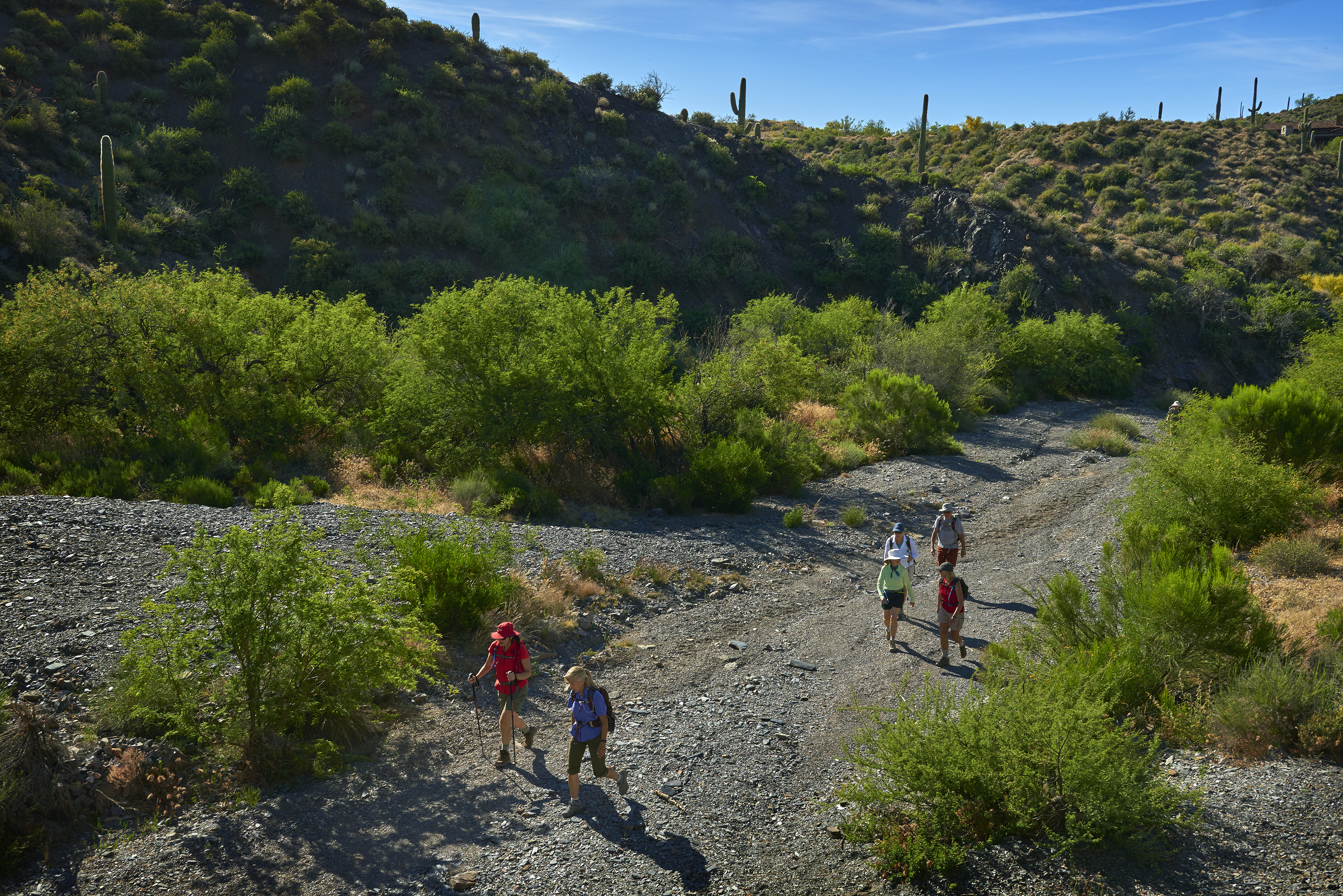 Spring and summer are standout seasons in North Scottsdale and the surrounding areas. As temperatures begin to rise, there are a handful of new activities for residents to enjoy — especially for those that live in one of Desert Mountain's communities.
Read along to learn about all the exciting offerings throughout these sunny seasons. From luxury real estate options to diverse amenities, there's plenty to enjoy in Desert Mountain this spring and summer.
1. Embrace the stunning views and outdoor lifestyle
Homeowners in Desert Mountain embrace the concept of indoor-outdoor living. Here, properties include state-of-the-art features like indoor-outdoor kitchens and grilling stations, pools, spas, and large windows with expansive views.
If you're hoping to host house guests or dinner parties throughout the spring and summer — or you simply crave a property with a unique design — then a Desert Mountain property with indoor-outdoor features would be a great fit for you.
2. Explore the outdoor offerings of Desert Mountain
There are many ways to explore the outdoors in Desert Mountain. Here, outdoor fun includes all of these spring and summer activities:
Golf

Tennis

Swimming

Hiking

Horseback riding

And so much more!
And, be sure to start early while enjoying all the outdoor fun the community has to offer. By heading to the golf course in the morning, you'll beat the Arizona heat.
3. Start the day with your favorite local coffee
Another way to create mornings that you look forward to this spring and summer is by stopping at local coffee shops for your daily dose of caffeine. Iced lattes and teas will likely be your go-to drinks during the warmer seasons, and these cafés will exceed your expectations. Plus, they're located nearby your Desert Mountain home.
4. Enjoy the perks of living in a connected community
As a Desert Mountain resident, you'll have unlimited access to the PHX Airport and the SkyRanch at Carefree. From here, you can plan quick getaways or weekend trips to other cool areas via their various flight offerings, including private jets and international bookings.
If you're hoping to check out a community for a day or two, take a look at these road trip ideas near Desert Mountain — these destinations are especially great if you'd like to escape the heat that comes with the warmer months.
5. See the spring-blooming cactus
Lucky for you, the Desert Mountain property and homeowners in the area have a variety of flowering cactus in their landscaping displays. If you're a fan of these colorful spring-blooming cactus, consider adding spring-blooming cactus to your desert garden.
6. Try indoor amenities on hotter days
Even on the hotter days of the year, there's plenty to do in Desert Mountain. Check out these indoor fun ideas to keep yourself and your family occupied during the warmest seasons:
Spa

Fitness center

Social activities
Spring into the housing market
Whether you're hoping to list your luxury home for sale this season or you're ready to purchase a property in Desert Mountain,
reach out
. It's our pleasure to assist you on your next home transaction — and spring into the housing market together.