The Desert Mountain real estate market is always hot.
If you keep up with our regular market reports, covering all of the latest in DM housing market news, you know that our local market has not cooled down all year. Since 2020's market reopening and the resurgence of buyers on the real estate scene, Desert Mountain homes have been in high demand.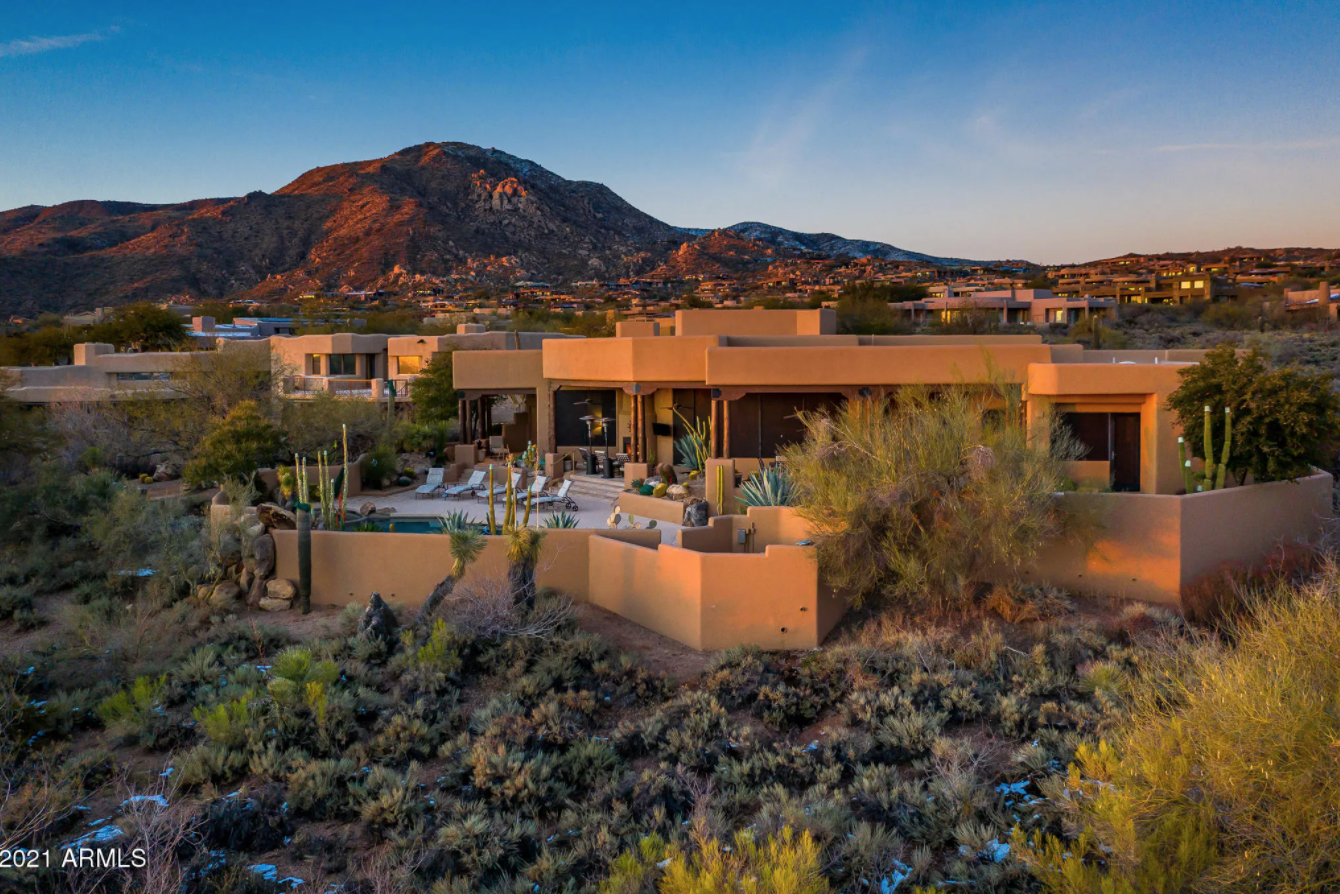 During times like these, homes are not staying on the market for too long. A combination of factors, including low inventory and Desert Mountain's irresistible culture, are attracting buyers from all over the country to our wonderful Scottsdale community.
If you've been debating whether or not to sell your home, it may be the right time to take action. It's a strong time to sell in Desert Mountain right now — and it's shown by the fact that homes are selling quickly.
Here are three reasons why the market pace in DM is at full speed right now:
It's a Seller's Market!
Today's Desert Mountain real estate market is favoring sellers — and it's not hiding its preference. The data tells all.
According to the Power of 4's Q1 2020 Real Estate Report:
Inventories of available homes are markedly low, especially compared to 2019 and 2020's levels. In 2021, 61 homes were listed for sale. In 2020, 148 homes were listed. In 2019, 187 homes were listed.

Despite the low inventory, more homes are selling in Q1 2020 than in the previous years. In 2021, 74 homes were sold. In 2020, 48 homes were sold. In 2019, 23 homes were sold.

The demand is so high that property prices are rising. The average price of homes for sale has increased by 44.5% since this time last year.
As a result of these conditions, buyers are purchasing Desert Mountain homes faster than new listings are being added to the market. This has shaped a seller's market — meaning that sellers are reaping the benefits of listing an in-demand home for sale.
Demand from Out of Town Buyers Shopping Second Homes
Not everyone who is shopping Desert Mountain real estate is looking to live here full-time. In fact, many of our new buyers are from out of town and are shopping for second homes.
Wouldn't we all love to own a Desert Mountain vacation home?
It's not hard to see the appeal for real estate in our community. Desert Mountain's access to natural spaces, gorgeous properties, and relaxing environment are attracting buyers interested in open-air, more space, and a winning location.
Buyers who are choosing Desert Mountain real estate as their primary homes are attracted to the same lifestyle benefits, so the addition of the vacation home boom is bolstering demand even more.
The Amazing Lifestyle Desert Mountain Offers Residents
When you live in Desert Mountain, it's safe to say that you live where others vacation.
Desert Mountain's amazing amenities and unparalleled golf culture truly establish a state-of-the-art living experience. The convenient metro access provided by Scottsdale is the cherry-on-top to the DM lifestyle package.
Growing families, remote-working professionals, and retirees alike are all choosing Desert Mountain as their new homes.
Interested in Selling? Let Us Be Your Local Experts and Guides
Recognized as being in the top 1% of all REALTORS® in America, you can trust your home sale with the Power of 4 — also known as your Desert Mountain Home Experts.
In 2020, our team proudly generated over $160 million in sales volume. We care for each one of our clients and bring our experience, expertise, and enthusiasm to the table at every step of the deal.
If you're interested in selling your Desert Mountain home, make sure you're putting your trust in the right hands. We'd love to talk more about your specific situation and provide guidance where we can. Give us a call at (602) 708-7300, or click here.
BONUS: 3 Must-Have Seller Resources
In the meantime, enjoy these seller resources from the Power of 4 to get you started strong.
Start off the process with an instant home valuation powered by the Power of 4. Click here to understand the current market value of your Desert Mountain home.
Get ready for the sale with this comprehensive home selling checklist.
Click here to download the Power of 4's expert guide for prepping your home for sale.
Learn even more about the Desert Mountain housing market with our 2021 Market Reports.
Click here for data specific to our community's real estate scene.
It's a great time to sell
— and we're happy to help you achieve your real estate goals.