Who else is already dreaming about summer?
Well, we're getting close to the official start of the season: Memorial Day 2021 is right around the corner, coming up on Monday, May 31st. Whether you want to spend a relaxing day in nature with your loved ones or enjoy an all-day happy hour, Scottsdale has something for everyone.
Here are 6 fun ideas to make your Memorial Day 2021 special in Scottsdale:
Golf at Desert Mountain
Members of the Desert Mountain Club can spend their Memorial Day Weekend out on the green.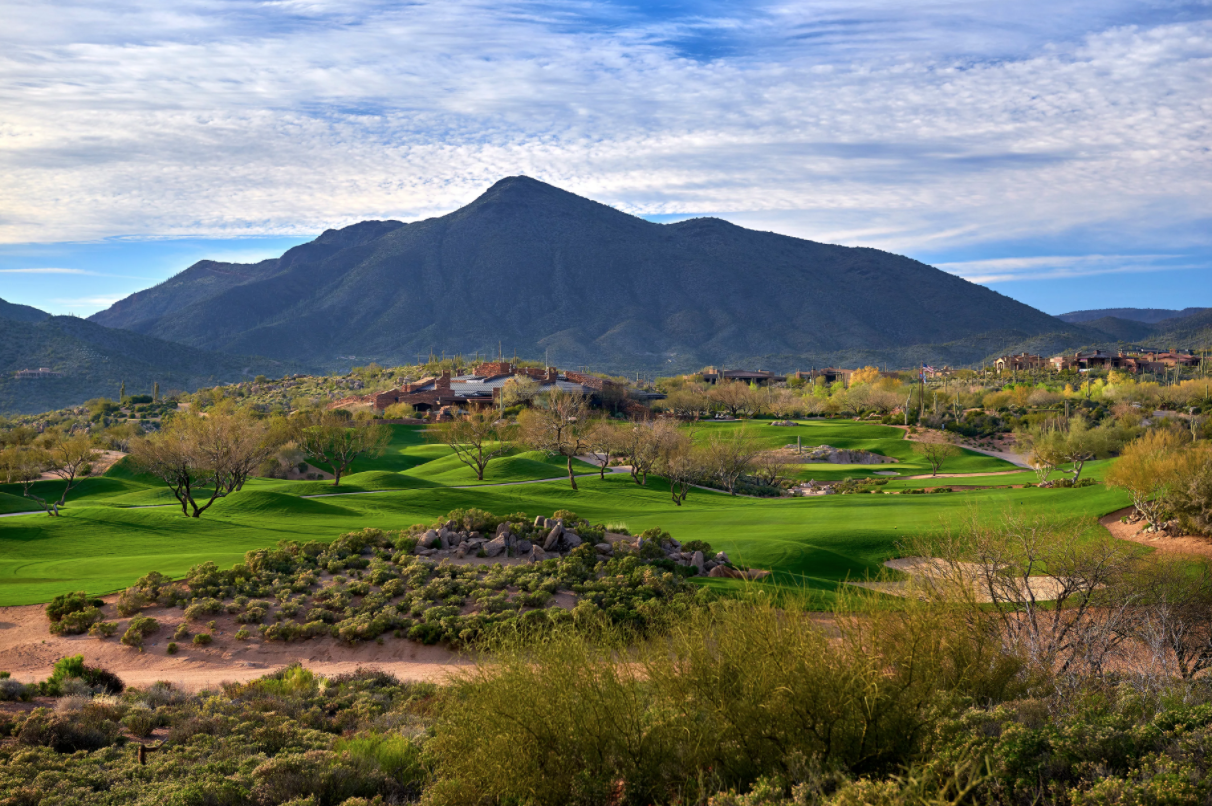 Golf at the Desert Mountain Club would be a wonderful open-air option for celebrating Memorial Day with your friends and loved ones. Desert Mountain Club offers members the world's largest collection of private Jack Nicklaus Signature Golf Courses, creating a truly one-of-a-kind experience.
In between rounds, plan to check out your favorite Desert Mountain Club restaurants. Besides the wide array of course selections, the clubhouses also boast gourmet dining experiences. The multiple spots all serve different cuisines, so there is something for even the pickiest eaters.
Spend Time in Nature
In addition to being a thriving metro hub, Scottsdale is a thriving outdoor oasis.
A fun option for your upcoming Memorial Day plans is to spend time in the best of Scottsdale's natural spaces. The McDowell Sonoran Desert is a local favorite for its 200+ miles of trails. Hike, bike, walk, or simply stop and smell the spring-blooming flowers — whatever you do, you'll feel great after the fresh air and sunshine.
There are also the Desert Mountain Club's hiking trails to explore. With hikes of all levels and lengths, pick out your ideal natural excursion and enjoy the holiday.
Go Horseback Riding at MacDonald's Ranch
If you'd rather ride than walk, what about a four-legged vehicle?
Horseback riding at MacDonald's Ranch is a fabulous event to plan for Memorial Day. Whether you're solo or with the family, everyone will enjoy the peaceful trail and stunning scenery. MacDonald's Ranch is known for being open to everyone — so don't be nervous if you don't have experience riding horses. It would be a great first experience, and certainly a moment to remember.
Outta This World Summer at the Princess
Scottsdale locals know that events at the Fairmont Scottsdale Princess never disappoint. This year, families can spend Memorial Day having an out-of-this-world good time at Outta This World Summer #AtThePrincess.
This event is filled with fun, games, and activities that turn the attendees into alien-fighting astronauts. The kids will absolutely love this themed adventure around the galaxy, blasting off from one of Scottsdale's most famous hotels.
Enjoy Gourmet Drinks All Day
One great thing about Scottsdale is that there is always somewhere you can find an all-day happy hour.
If you're interested in kicking back and relaxing at the bar all afternoon, or stopping in for a quick drink in between your Memorial Day schedule, look for a fun happy hour. The great ambiance and tasty food will make the gourmet drink selection even more inviting.
There are so many options for a nice happy hour in Scottsdale, but here are a couple of options to get you inspired:
Hula's Modern Tiki hosts a happy hour from 10:30 AM through 6:00 PM. If you're out and about on Sunday, pass by Lure Fish House for happy hour from 11:30 AM to 5:00 PM.
A Stay-at-Home Takeout Tour of Scottsdale
Even Desert Mountain locals can spice up their Memorial Day Weekend by going on a foodie tour. Best of all, you can do this from the comfort of your own home.
We're all familiar with "restaurant hopping," where groups try out eatery after eatery in search of the best dishes. If you prefer to stay in, you can still make this a fun part of your Memorial Day celebrations with a take-out tour.
Mapping out all of the spots you want to hit and ordering the best items on the menu for take-out can be a fun way to stay home and still feel like you're taking part in the festivities. Get creative by planning a living room picnic and movie marathon, or enjoy your meals with made-at-home cocktails.
Not only can this be a fun activity for couples or the entire family, but you'll be supporting local businesses in Scottsdale, too.
Have a Happy, Fun, and Safe Memorial Day Celebration
Scottsdale's versatile, diverse, and unique city culture provides a little bit of everything. We can't wait for MMW!
The Power of 4 is wishing you and your loved ones a wonderful and safe Memorial Day 2021!