REASONS TO CHOOSE THE POWER OF 4 TO SELL OR BUY YOUR HOME
We are full-time Real Estate Professionals specializing in Desert Mountain
Combined we have 50 years of experience selling Desert Mountain
We are consistently at the top of the community in sales volume
All 4 of us are members and live on property. This means that we are able to show your home at a moment's notice
We care about our listings as if they were our own homes
We constantly investigate new technology and better ways to market our listings
As members, we believe in the strength of Desert Mountain and its future. This allows us to be very strong in this market
Because we are experts in Desert Mountain, we are able to provide focused attention to our clients and their homes.
We are very much a hands-on and goal-oriented team.

ANNE MORRISSEY, CIPS
Anne Morrissey began her real estate sales career in one of the country's most dynamic and competitive markets—metropolitan New York City. Then, in 1999, Anne moved to an equally exciting real estate environment—San Francisco Bay area—and worked out of the Menlo Park office of the Bay area's largest independent real estate brokerage. Then when Anne relocated to Arizona in 2001, she quickly became one of the top producers of Desert Mountain-based homes and properties. Year-in-and-year-out, Anne has been one of Desert Mountain's lead sales and listing agents.
Anne's passion is to "always give the best to everyone I meet and represent." She fervently believes that because she and her husband, Jim, have lived in Detroit, Chicago, New York, San Francisco, Sao Paulo, Brazil, and Desert Mountain that she has keen insight into the excitement and frustration of anyone's real estate search. "My goal is to maximize the excitement, minimize the frustration, and ensure the continued happiness of all my clients. My mantras are threefold: Service. Communications. Integrity. Three simple words that mean everything in real estate."
In 2016, Anne received the designation of Certified International Property Specialist, demonstrating a high level of skill and knowledge in the field of international real estate.
Anne and her husband have been Desert Mountain members since 1996 (owning homes in Sonoran Ridge, the Chiricahua Villas, and Painted Sky). She is a graduate of St. Mary's College in Notre Dame, Indiana. She loves music, golf and her five darling grandchildren!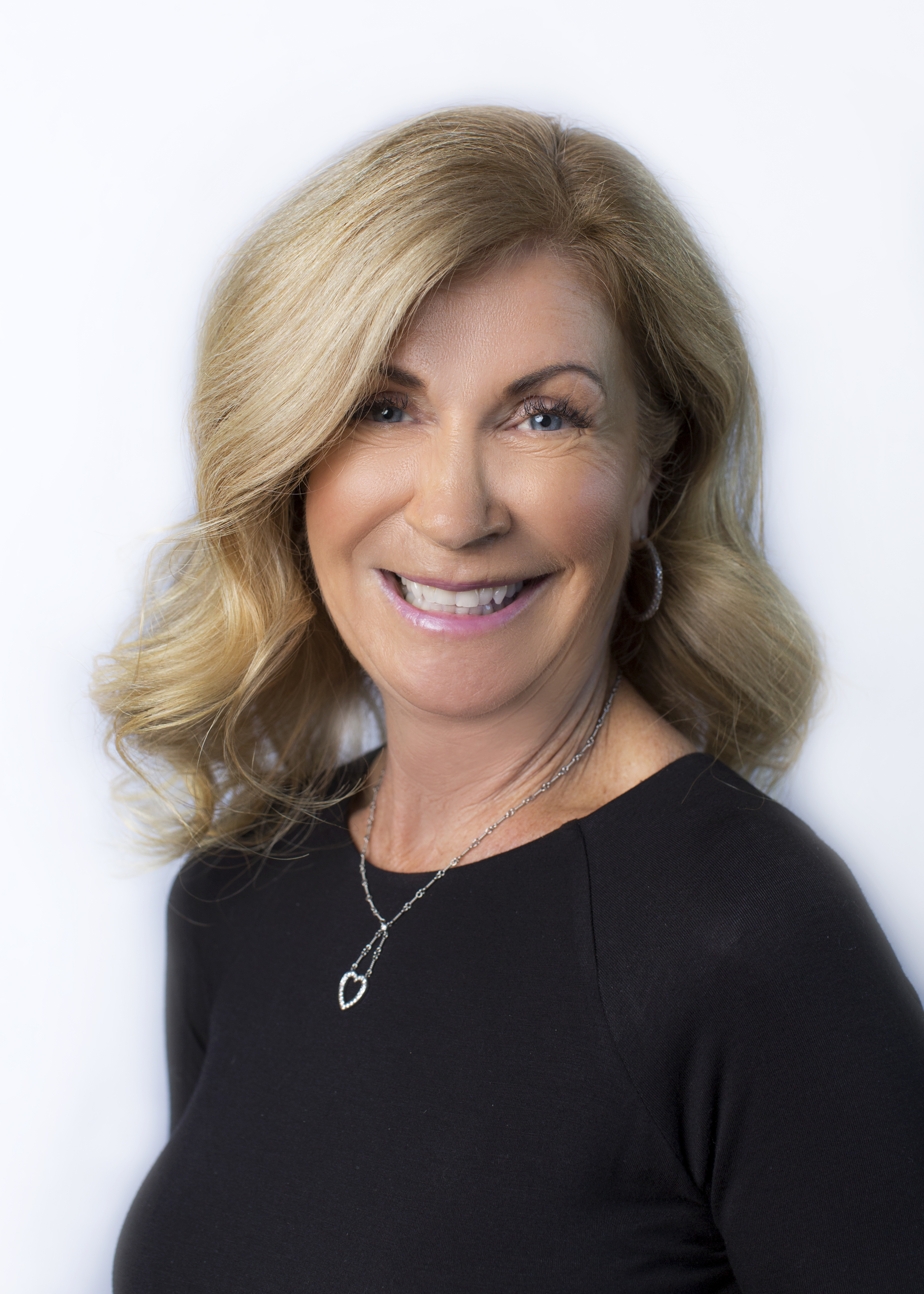 BEE FRANCIS
Born and raised in Sweden, Bee has been a member of Desert Mountain for the past 21 years and has been actively involved in Desert Mountain real estate over that period of time. A graduate of the University of Stockholm, she majored in economics and minored in marketing. Bee's previous experience includes marketing duties for a European airline and a Las Vegas casino magnate. Prior to moving to Arizona, Bee and her husband lived in Las Vegas, NV and Crested Butte, CO. When time allows, Bee loves to spend time with her husband at their home in Vancouver, Canada.
Bee and her husband, John, have been active Desert Mountain members since 1993 and have lived in the community with their two children, Philip and Jonna since 1994. You can find Bee on the new hiking trail system on a regular basis with her dogs Spikey and Jameson.
KAREN BALDWIN
Actively selling Desert Mountain since January 1995, Karen draws on her experience of having designed four custom homes, and building 2 "Golden Nugget" award winners, to provide the detailed expertise Desert Mountain Clients require. Her knowledge of the community and exclusive attention to Desert Mountain properties allows her to provide detailed knowledge of the community's history, club operations, design review and other issues important to Members.
In 2016, Karen received the designation of Certified International Property Specialist, demonstrating a high level of skill and knowledge in the field of international real estate.
Born in the Philadelphia area, Karen graduated from the Mary Washington College of the University of Virginia with a major in Education and Psychology in 1971. After moving to Seattle, WA, she served as the Executive Director of the Washington State Cystic Fibrosis Foundation. In 1978, she joined The Pacific Institute, and served as Senior Vice President of Sales and marketing for the international Division. The Institute's core business is team building, performance improvement, change management, leadership development, and goal setting- both personally and professionally. Since joining the Desert Mountain Sales Team, she has always remained as one of the top Sales Executives each year.
Karen and her husband Doug, a retired Sports Agent, moved to Scottsdale in the early 1990's, and have been Desert Mountain Members since 1996. Currently, they reside in their 4th Desert Mountain home. She loves finding the perfect home for each buyer. She also loves to travel, is a beginning golfer, grandmother of 4, and mother of two English Crème Golden Retrievers named Cooper and Hogan.
KATHLEEN BENOIT
Kathleen began selling Desert Mountain in 2006 as a seasoned Real Estate professional. With over 30 years as a licensed agent, she has also served the luxury home market in the distinguished communities of the San Francisco Peninsula and Chicago's North Shore. Prior to this, she was a marketing executive in the Dallas Commercial Real Estate community. Her many satisfied clients attest to her energy, creativity, thoroughness, market knowledge and business savvy.
After vacationing in Scottsdale over the past 20 years, Kathleen and her husband, Pierre, chose to make Desert Mountain' Apache Peak Village their year-round residence in 2006. Avid about golf, hiking, community service, culinary arts, and desert activities, she is knowledgeable about the lifestyle and amenities of Desert Mountain and "The Valley of the Sun." Kathleen's clients, both new visitors and long-time residents, can count on her career experience and local expertise to guide them with their Real Estate decisions.